Customizable Toiletry Case
Noma is designed to fit into your home + travel experiences, it will reduce decision fatigue and aid in remembering those essential items commonly forgotten during the rush of packing bathroom items.
Industrial Design  |  15 weeks  | 2023

Before embarking on a trip, it's a common experience for people to forget crucial items when packing, often due to the disruptions in their usual morning routine. This shift in routine can lead to moments of forgetfulness and additional travel-related stress.

For the Noma product, I conducted surveys and interviews to collect both qualitative and quantitative data. These methods provided a comprehensive understanding of user needs and behaviors, which proved instrumental in creating a user-centric design solution for the Noma product.
Ben Brittain is an international traveler, who spends multiple months on backcountry adventures every few months.
"Pack specialty items first to ensure you remember them,  followed by a list of clothes, and toiletries last"
Minimize bulk by using ultralight clothing and tools. (the best way to minimize bulk is just realizing you need a lot less than most people think)
Rebecca Carhart is a writer for Travel + Leisure. She has spent years testing, researching, and writing about everything from luggage to comfortable walking shoes.
Sure, beauty products and toiletries are easily replaceable, but every time I've had to buy the same items twice, I would become annoyed with myself for not being more organized — which is not a great way to start a trip!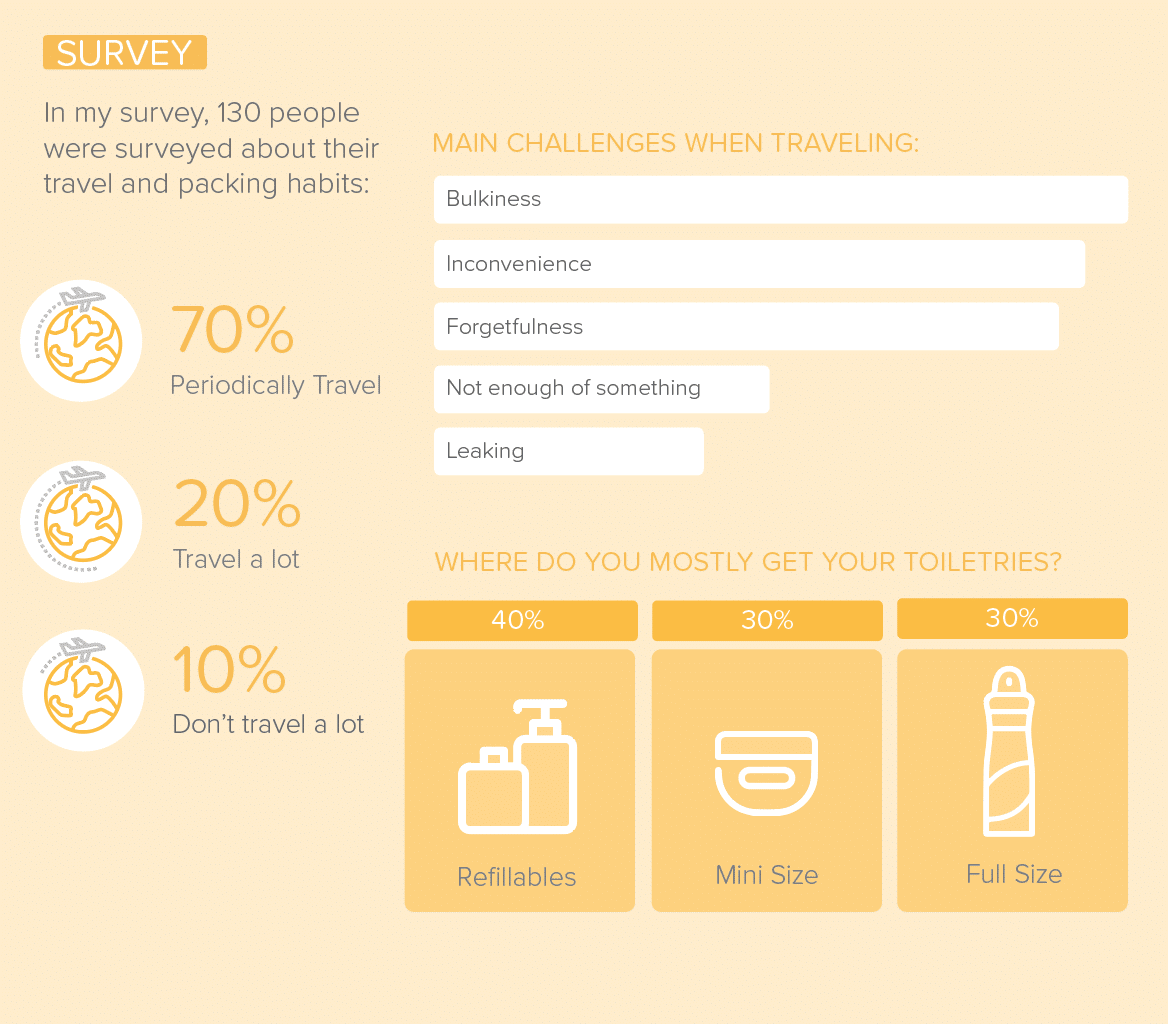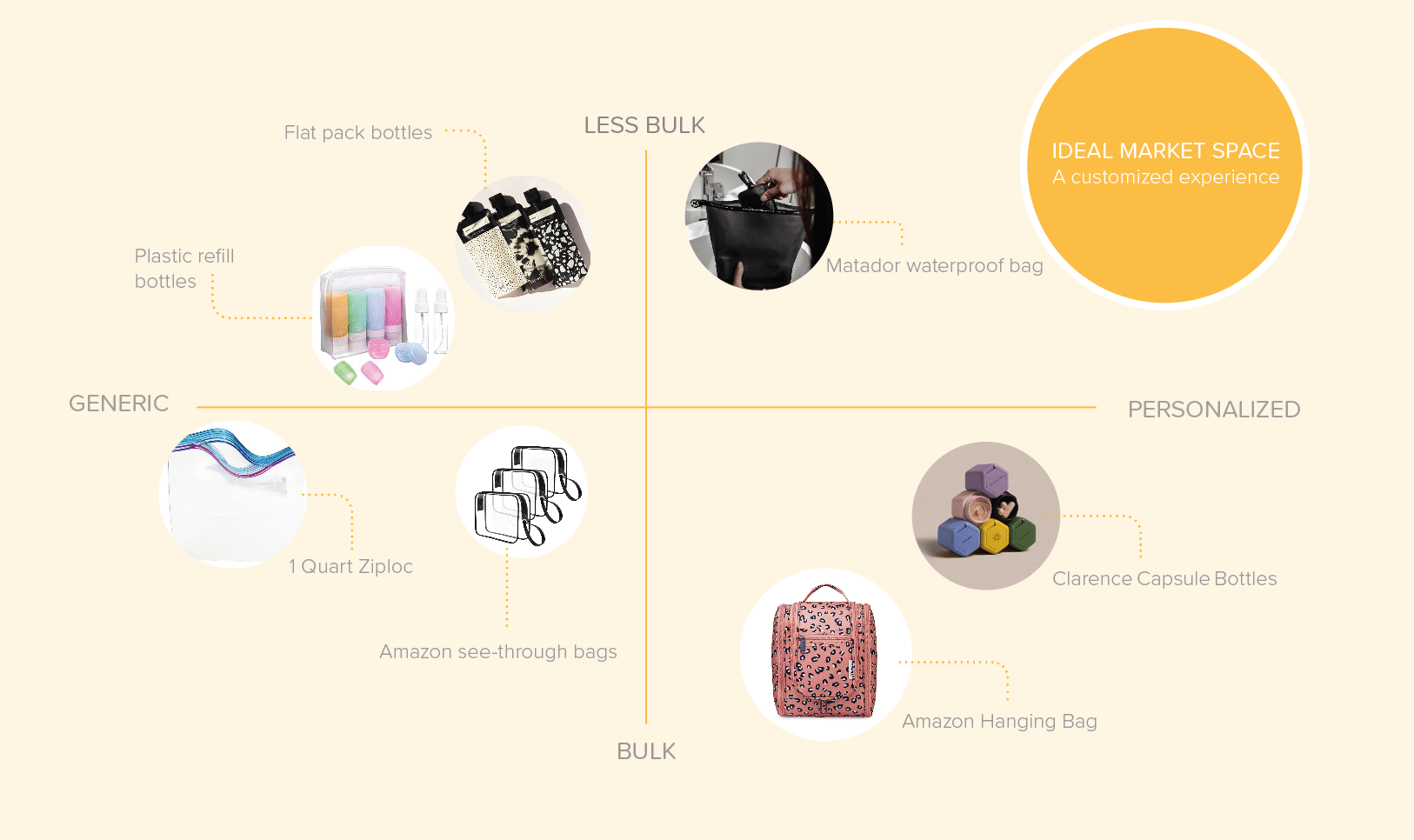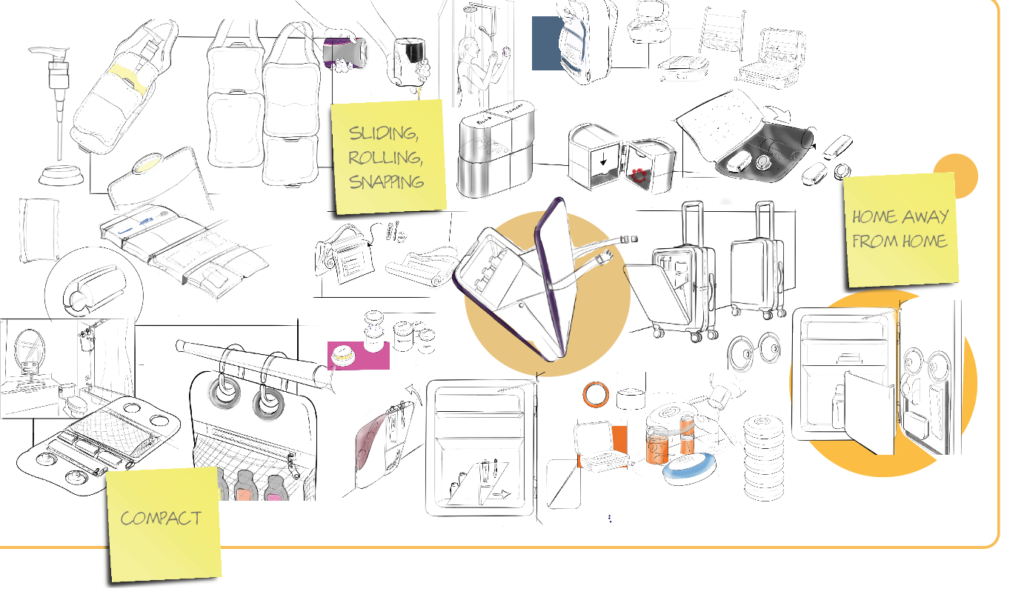 During my design exploration, I had a great time exploring mechanisms, folds, and the scale of items. It was all about getting hands-on and experimenting to discover new forms and creative organizational concepts.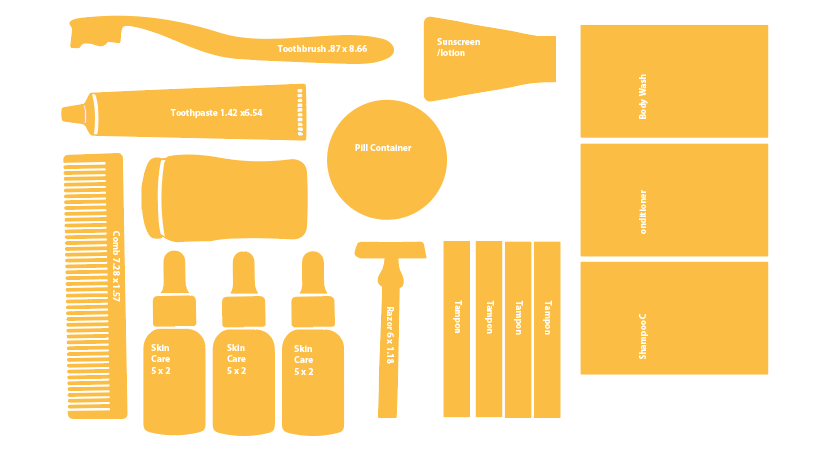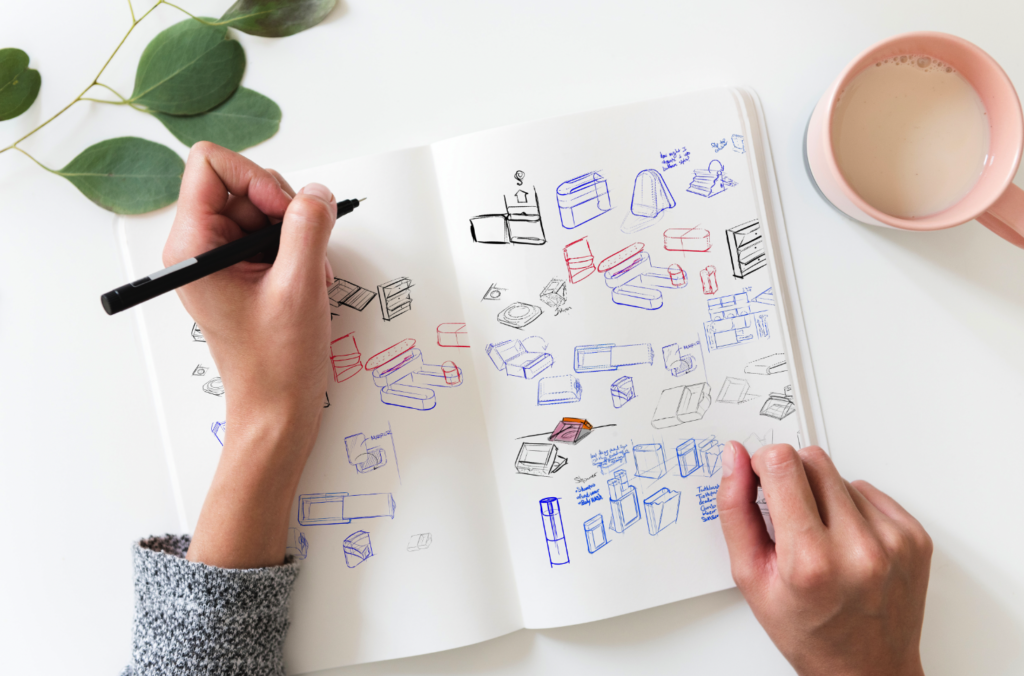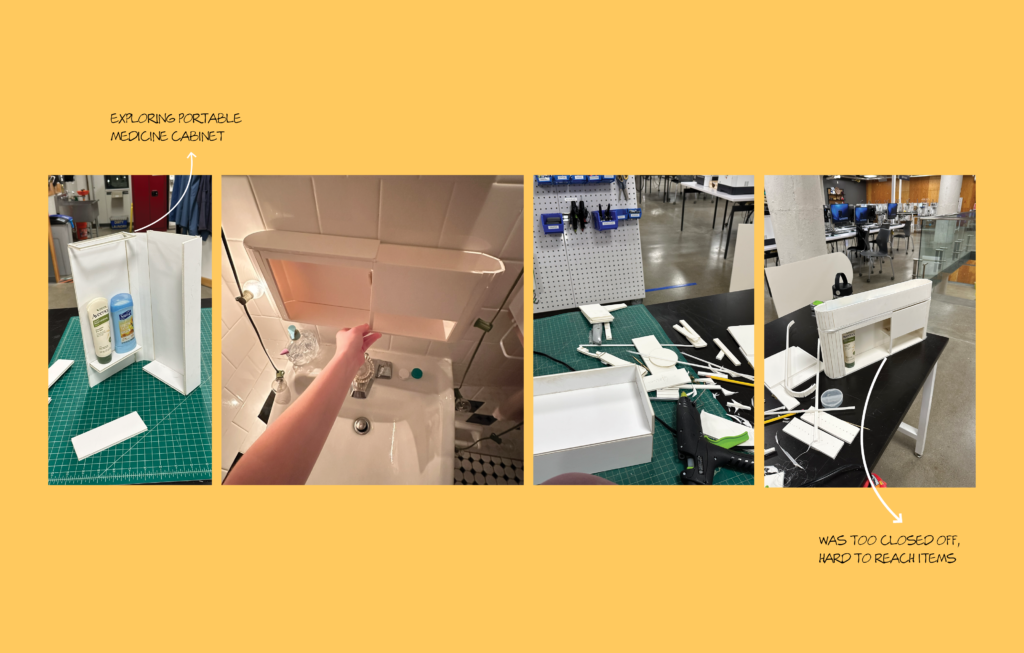 To add modularity to your lifestyle, allowing for greater flexibility and customization to fit your changing needs and environments when traveling or at home.
Compactly fold up to wedge into a suitcase or save on counter space.

Stands through locking into upper notches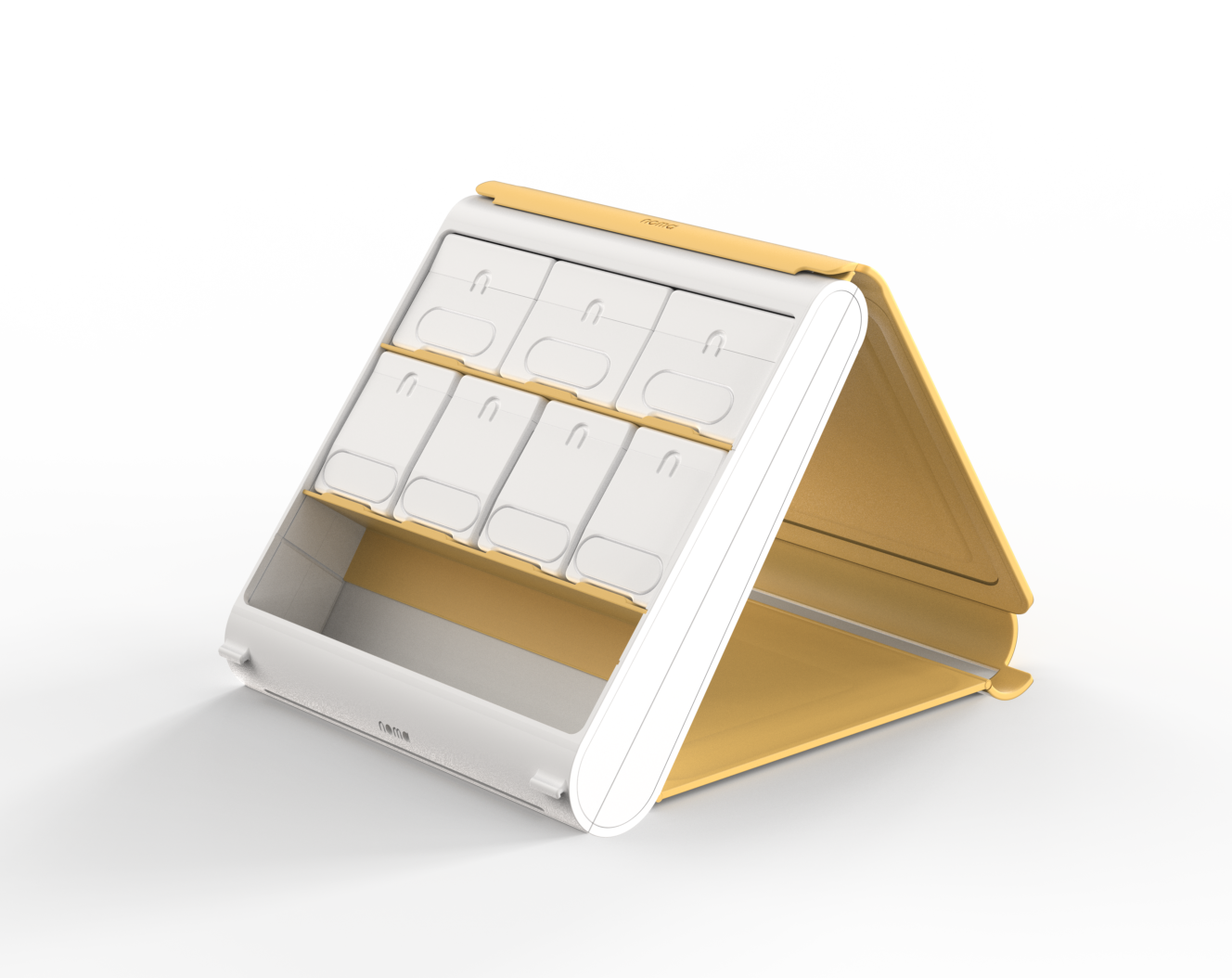 Organizer, mat/mirror, lid with a folding handle to carry with ease or hang in your bathroom to save counter space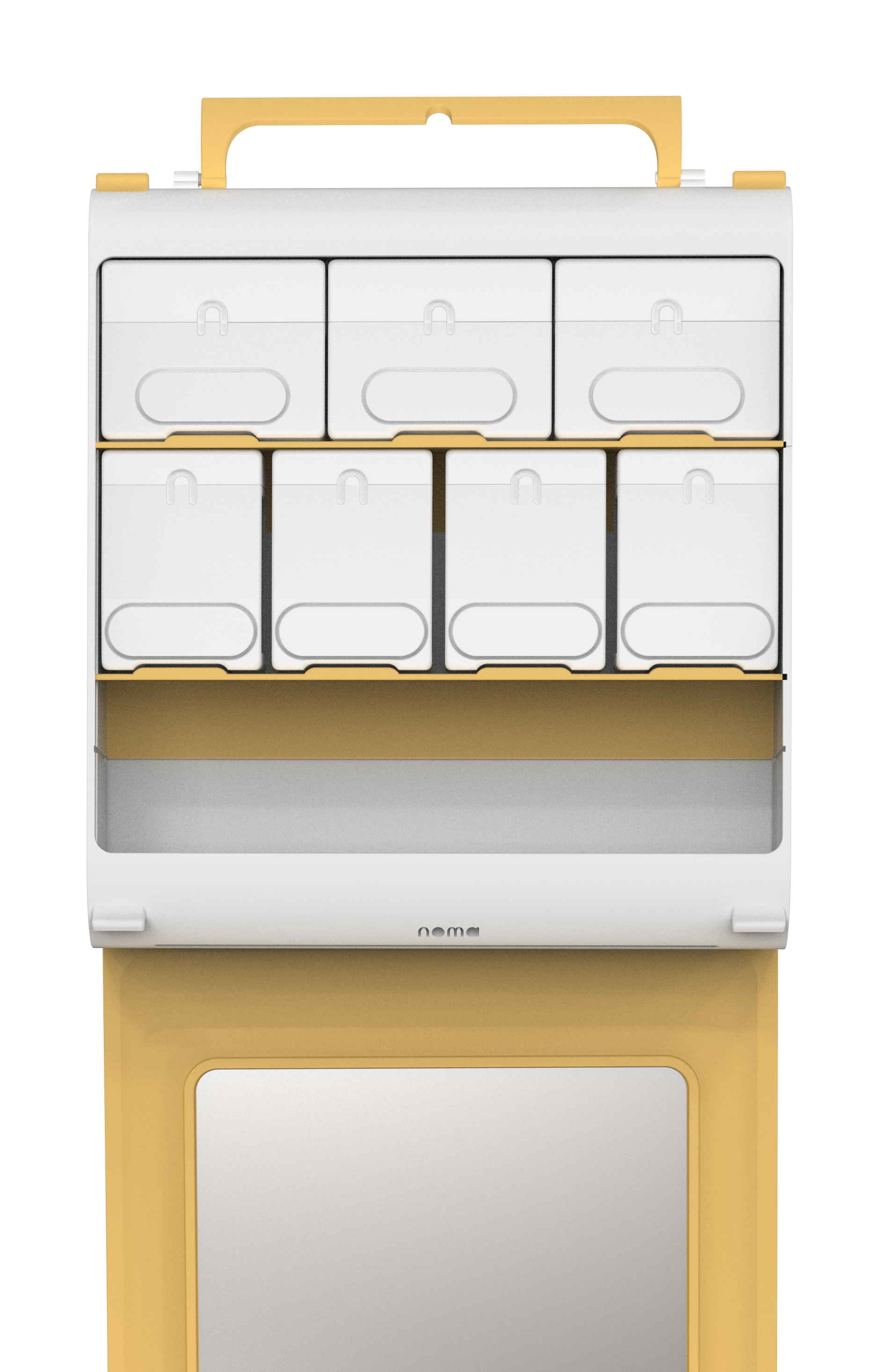 The adjustable shelf height & flip feature allows you to customize the storage space to your needs, while the removable shelving makes cleaning effortless
The Noma offers optional custom containers with magnetic tabs designed to label the containers as per your preference.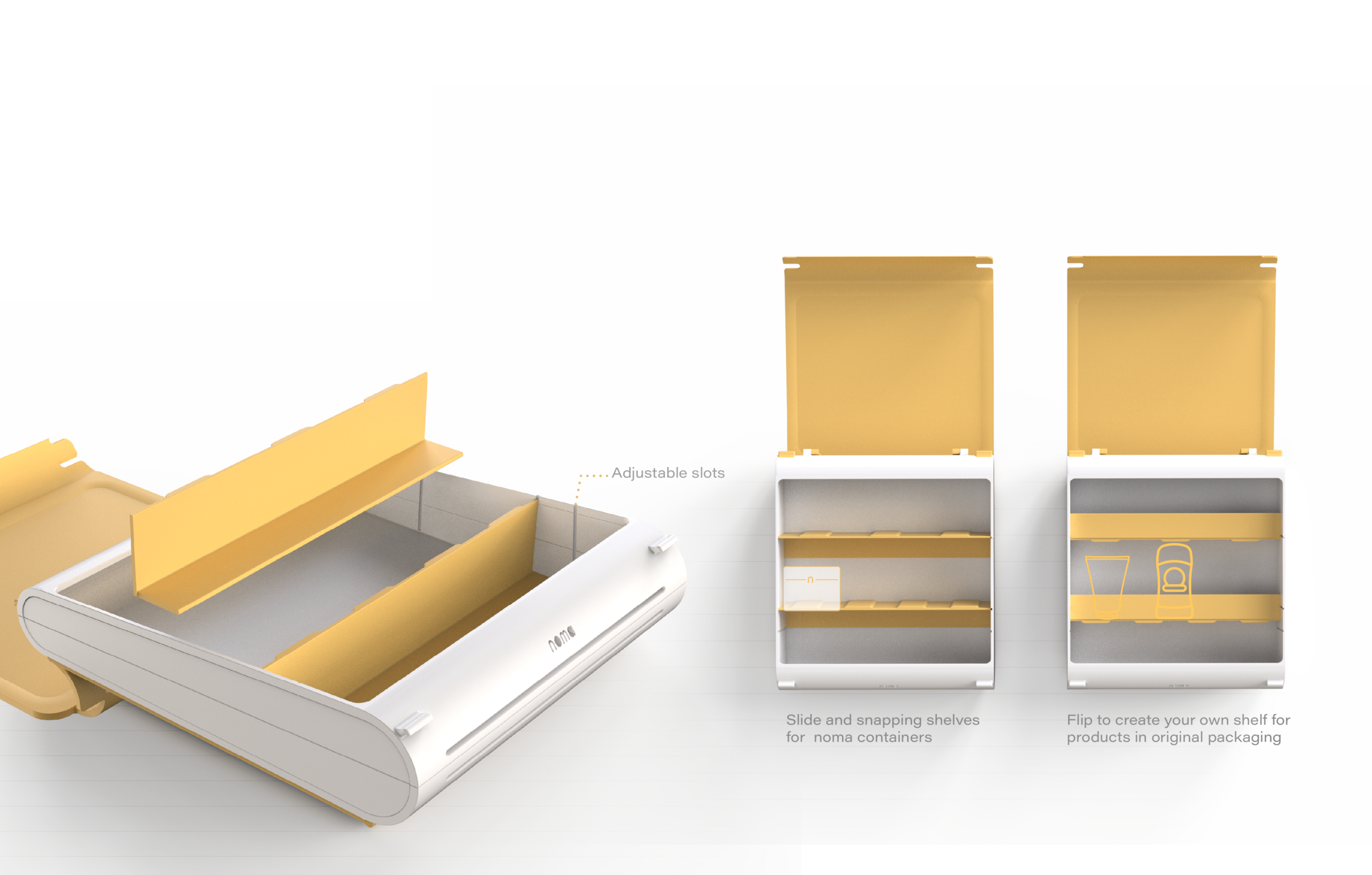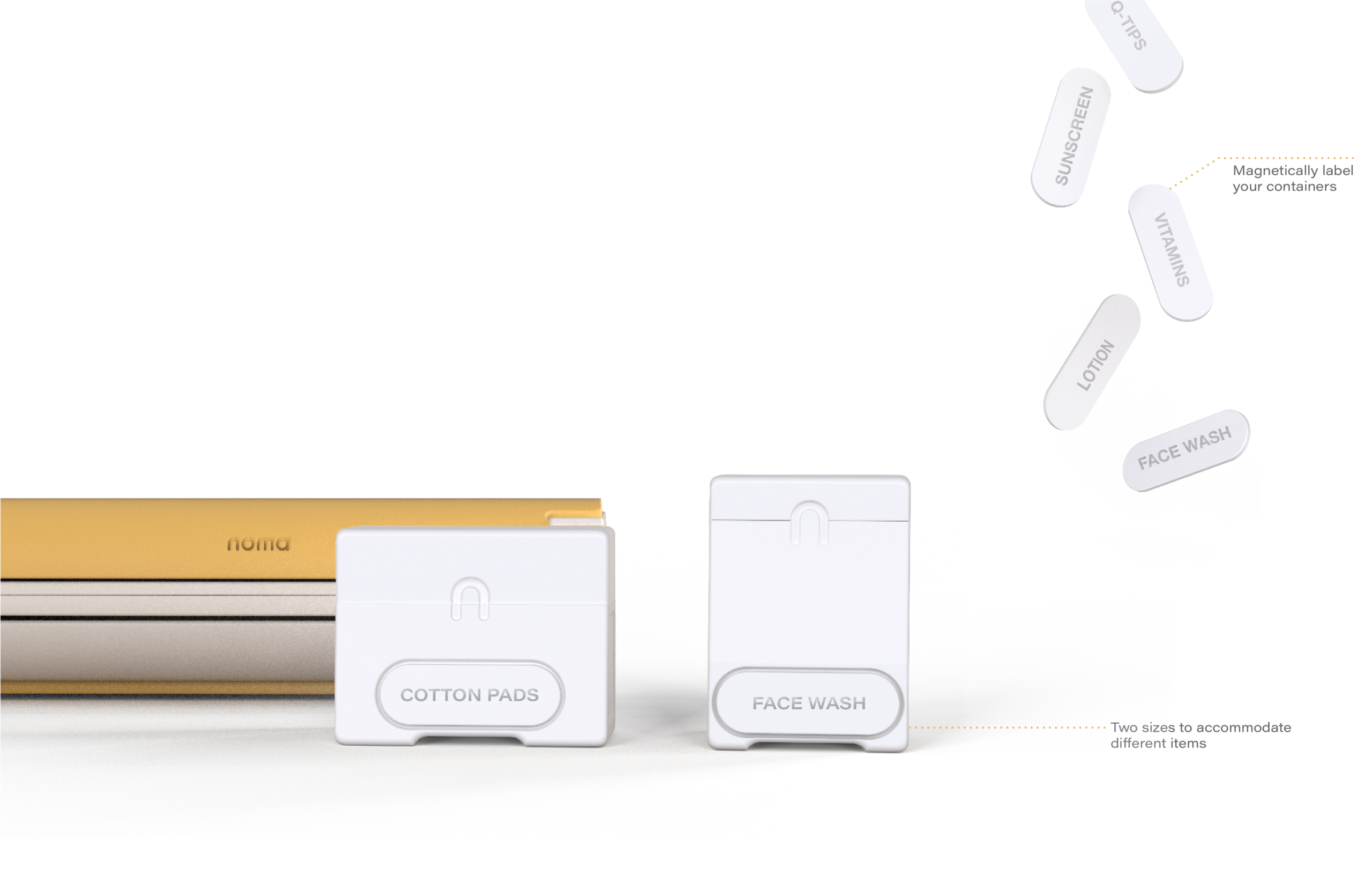 As the designer, I took the initiative to explore the crowdfunding landscape with Noma. I launched a Kickstarter campaign to learn the ins and outs of this exciting process. It was a real eye-opener for me. I witnessed firsthand the incredible impact of community support and how a concept could transform into a tangible reality with the belief and backing of our supporters.